Reading time ( words)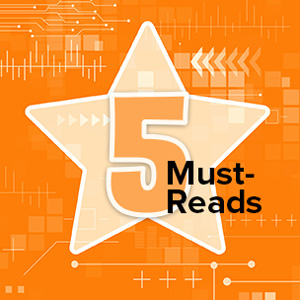 On May 19, 1963, the number one song on the radio in the UK was "From Me To You" by The Beatles; the top pop song in the U.S. was Jimmy Soul's "If You Wanna Be Happy." First released in May 1963 in Portland, Oregon, on the Jerden label, was the Kingsmen's cover of "Louie, Louie," the most-covered song in rock and roll history.**
Also in May 1963, Technograph, the company where Paul Eisler industrialized his printed circuit patents, lost a U.S. lawsuit against Bendix over most of the claims in the U.S. versions of the patents. That lawsuit contributed to the opening of the PCB market in the U.S.. Here's an interesting set of facts: Paul Eisler is also credited with inventing, get this, the pizza warmer, the rear window defroster, fish sticks/fingers, and heating films that could be incorporated into floors or wallpaper. Quite the creative mind.
Another industry pioneer, Rex Rozario (featured in the May issue of PCB007 Magazine), worked directly with Eisler back in those days. And if there isn't enough rock-n-roll history already, I recommend you read the interview to learn about Rozario's connection to the Rolling Stones.
This week, our must-reads include reporting on the new PCB support legislation, now submitted to the U.S. House of Representatives; financial results from two Tier 1 manufacturers, which readers read quite thoroughly; ESG in Asia Pacific; new features from Altium; global sourcing; and a "How I got here" interview with an up and coming industry expert.***
Sixty years later, we can look back over the history of the PCB industry and trace the growth in the United States—following that Bendix/Technograph lawsuit—into an industrial behemoth, only to see it shift onward to Asia, creating a brand new global economy in the process. Whatever your feelings about offshoring or reshoring, the indisputable fact is that Eisler's work created a massive industrial engine that changed our world dramatically. And he helped moms around the world to get their finicky children to eat fish.
Drop us an email: Which of Eisler's contributions is larger—PCBs or fish fingers?
---
Electronics Industry Welcomes Reintroduction of Bipartisan Proposal to Boost U.S. Printed Circuit Board Sector
Published May 12
Legislation Introduced to Restore America's Printed Circuit Board Industry after Two Decades of Decline
Published May 12
This week, we've got a two-for-one news item. Printed circuit board assistance has been introduced to the current U.S. Congress as a follow-on and complement to the CHIPS Act. Both the PCBAA and IPC issued statements about this milestone event, and we're including them both here.
---
Sanmina's Q2 Fiscal 2023 Financial Results
Published May 12
AT&S Reports Record Revenue in a Challenging Market Environment in FY 2022/23
Published May 16
Another two-for-one. Readers were definitely keeping an eye on the financial results from the Tier 1 PCB fabricators this week.
---
IDC: 30% of Top 2000 Corporations in Asia Pacific will be Monitoring ESG Performance in 2023
Published May 12
In the announcement, IDC states, "New rules and policies are spurring demand for sustainability/ESG reporting-related technologies and services in certain Asian markets and will lead to at least 30% of the top 2,000 corporations in Asia Pacific to start monitoring ESG Performance more keenly."
This article identifies three distinct corporate behaviors in an otherwise rapidly changing ESG environment in Asia Pacific. Read the details here.
---
Altium Announces Launch of Altium 365 GovCloud
Published May 18
Altium describes Altium365 as a place to "design, share, and manufacture, all in the same space with nothing extra to install or configure." This week Altium announced capabilities for companies handling sensitive data. "Participating in the United States defense supply chain, aerospace, energy, and telecommunications industries requires compliance with regulatory requirements such as ITAR and EAR. Altium 365 GovCloud can help organizations manage regulated product development, meet flow-down requirements as contractors and suppliers, maintain strict control over access to their intellectual property (IP), and reduce IT overhead."
---
Global Sourcing Spotlight: Six Keys to Successful Global Sourcing
Published May 16
American Standard Circuits' president of global sourcing, Bob Duke, has published his inaugural column with I-Connect007 and he launches his ongoing column with this observation: "In my travels around the world, the people I have met and worked with are the same as us. They want the same things we do whether they live in Mumbai or Moscow: peace and prosperity for their families. That is the premise I assume as I travel around the world creating international relationships and promoting partnerships between myself and my vendors. That is the basis of my philosophy when it comes to global sourcing."
Read on to learn how Duke backs up this claim, shares how to be successful sourcing globally, and generally pulls no punches.
---
Ryan's Hope: From Cop to CAD
Published May 16
In a recent article with I-Connect007, contributor Tara Dunn at SMTA pointed out that she loves to ask how someone came to work in printed circuit boards. She notes that almost always, they share how they ended up here by accident. I've dubbed this phenomenon, "Dunn's Law."
Reporting from SMTA Atlanta, Andy Shaughnessy posts this dispatch interview with Ryan Miller. You may have read Miller's column in Design007 Magazine. Shaughnessy gets Miller to open up about how he came to join this industry. You need to read the interview to get the exact details, but I will say that Dunn's Law holds true in this case as well.
---
** Before they both passed, I had the honor of knowing two of the original Kingsmen: Lynn Easton (founder, drums, saxophone, vocals), whom I met when we were members of the same yacht club; and Norm Sundholm (bass), whom I met through a group of mutual musician friends. I was able to spend significant time with both these well-rounded, thoughtful men, talking about almost anything—except music.
*** What, you say? That's six items not five? Good catch! Today just happens to be my birthday so I'm giving you the gift instead.
Share
Suggested Items
06/02/2023 | Nolan Johnson, I-Connect007
This week has been both speedy and newsy. Of course, those two characteristics often seem to travel as a pair, don't they? A four-day week here in the United States, accompanied by a wave of high-impact news from a wide variety of sources, would suggest that readers could be expected to spread out all over the news map. Not so much, judging from readership numbers; folks all found their highest value in the same type of news coverage. This week's list of must-reads is dominated by market reports as a result of that focused readership. On our list, we have PCB fabrication and EMS book-to-bill reports, a 10-year market forecast report, and a supply chain sentiment report. In addition, readers flocked to the EWPTE show coverage. Finally, we saw significant reader interest in the most recent podcast on sustainability in our logistical operations.
05/17/2023 | Philip Stoten
This last weekend, industry guru and dear friend to many, Martin Cotton passed away. He was one of the first people I worked with in the electronics industry when I joined Toptec Design to learn to layout PCBs. He was a bit of a rock star to many PCB designers, myself included. He was known to be among the best in his field, if not the best, and went on to be one of the most influential and innovative people in the industry over a long and distinguished career. He will be hugely missed by his family and by his numerous friends in and out of the electronics industry.
05/05/2023 | Andy Shaughnessy, Design007 Magazine
You've decided to revamp your process for onboarding new hires, but where do you start? How do you create a thorough onboarding system that allows each new hire to become a happy, long-term employee? I asked Mike Hoyt, IPC's training advisor, to discuss the organization's onboarding program, the hiring issues facing companies in the PCB space, and the best way to get aboard a new onboarding process.