Reading time ( words)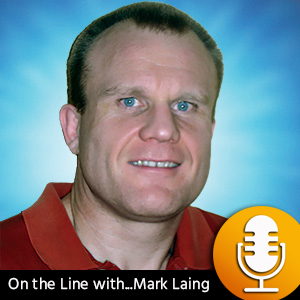 Now available on I-007e and Spotify, Episode 3 of I-Connect007's new podcast, On the Line with… features an interview with Mark Laing, business development manager for digital industries software at Siemens. Laing discusses the role of electronics in achieving sustainability. Not only does the electronics industry have a primary role to play here, but it also contributes by creating products which enable other industries to monitor and optimize their sustainability practice.
The On the Line with... podcast series is the latest way I-Connect007 is committed to providing readers (and listeners) with a wide range of digital content and information to help them succeed in the industry. From magazines, books and newsletters to market reports and event coverage, we offer a variety of digital content to suit the needs of our reader community presented by the industry sector.
I-Connect007, part of the IPC Publishing Group Inc., is the industry's longest-running media company and leading publisher of original, exclusive content for the global electronics industry.
Share
Suggested Items
06/07/2023 | I-Connect007
Episode 5 of I-Connect007's podcast, On the Line with… features an interview with Zac Elliot, Siemens technical marketing engineer, who discusses sustainability in logistics internal to the factory. Listeners will hear how ineffective logistics create wasted effort in the form of ineffective materials transfers, or increasing line down-time when materials are not flowing to the line properly.
05/31/2023 | I-Connect007
Episode 4 of I-Connect007's new podcast, On the Line with… features an interview with Christian Wendt, marketing and communications department head at Siemens Digital Logistics. Wendt discusses the most obvious area of concern for logistics sustainability: reduction of the carbon footprint.
05/24/2023 | Andy Shaughnessy, Design007 Magazine
At the Atlanta SMTA Expo and Tech Forum, I met Neil Hubble, president of the metrology systems provider Akrometrix. If you're not sure exactly what metrology entails, you're in luck. In this interview, Neil explains why metrology is becoming a critical part of PCB manufacturing. We also discuss the company's capital equipment, testing services, and why Akrometrix counts many of the top PCB and semiconductor manufacturing companies in the world as their customers.